My Name Is Gabriel Holley, and I'm a Senior
Full Stack Developer

Based in Colorado.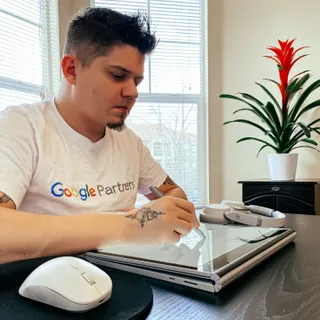 I am a passionate full stack developer who lives for solving complex problems with elegance and efficiency.
Besides web and app development, I'm also highly experienced with UI design, marketing, branding, and photography.
I'm interested in multi-role and team-oriented opportunities that require creative problem solving and autonomy.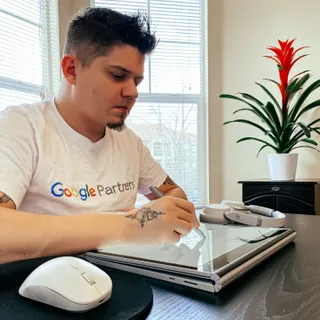 I have experience with a wide array of technology, and I'm comfortable jumping into anything. I thrive working in multifaceted positions.
People & Soft Skills
I have a track record of becoming point-man on many projects.
Creative Thinking
I have a knack for solving complex problems with creative solutions.
Process Optimization
I have a keen eye for resource and time-management optimization.
Self Starter
I am able to pick up tasks and projects with little to no direction.
Team Player
I am great with team work and often leaned on to translate different perspectives.
As a full stack developer, I've often been put into leadership positions that required working with different departments and skills.
I started freelancing to have more flexibility while raising my newborn children. As a freelance developer, I've developed a dating app that uses music as a matchmaking criterion, a web portal for commercial real estate loan applications, and a custom 'batteries included' web app framework for rapid development and deployment with serverless architecture.
Native Rank is a digital marketing agency that provides fully managed services. In this position, I hired and managed a team of three software engineers, worked directly with the CEO and VP, architected, or re-engineered most in-house and client facing applications/websites, and helped shape core services and business operations.
Through partnership programs with Google, Microsoft, and Facebook, I developed a system to parse dozens of reporting API's that produced easily digestible charts for clients. We could also use this information to alert our teams of any issues that need to be addressed. This spanned over thousands of accounts, happened in real-time, and within less than 3 seconds per account.
I helped develop a comprehensive platform for businesses to use mobile engagement with their customers. Major features that I worked on included designing and developing loyalty check-in kiosks for Android tablets, marketing list and funnel management, mass SMS message broadcasting, auto-responders, and a responsive landing page generator.
I've worked with clients across a variety of industries that have afforded me the opportunity to tackle nuanced solutions for various needs and wants.